Our Infrastructure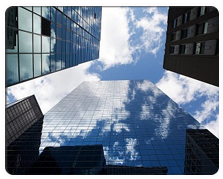 HostedFX has strived to build its own infrastructure at our Tier IV datacenter. We use high technology servers such as Dell and HP blade enclosures equipped with the latest blade servers. We believe in healthy and real technology equals to better stability and efficiency of a business or personal hosted solutions. HostedFX also carriers the latest in hard drives (SAS/SATA 10KRPM) and San storage for fast data delivery. Our network uses the best in switches such as Cisco. Not only does our infrastructure is build tough but it is secured and goes through monthly maintenance to assure high performance.
Data Center Technology
Our datacenter offers these enhancements for customers with particularly demanding applications:
Dual-powered Equipments and Multiple Uplinks
Multiple Independent distribution paths serving the IT equipment
All IT equipment must be dual-powered and fully compatible with the topology of a site's architecture
Concurrently maintainale site infrastructure with expected availability of 99.99%
Servers Technology
HostedFX operates its own server specification model. All our servers are powered by DELL and HP high efficient blade servers and enclosures is what we deal with. All our server, backup, san setups, network routers and switches go through a monthly maintenance check.
Virtual Security
Server Fully Protected
Accessibility
Have it When you need it
Tough To Live
Latest in technology
Relaxed Uptime
Efficient Technology Equals Staying UP